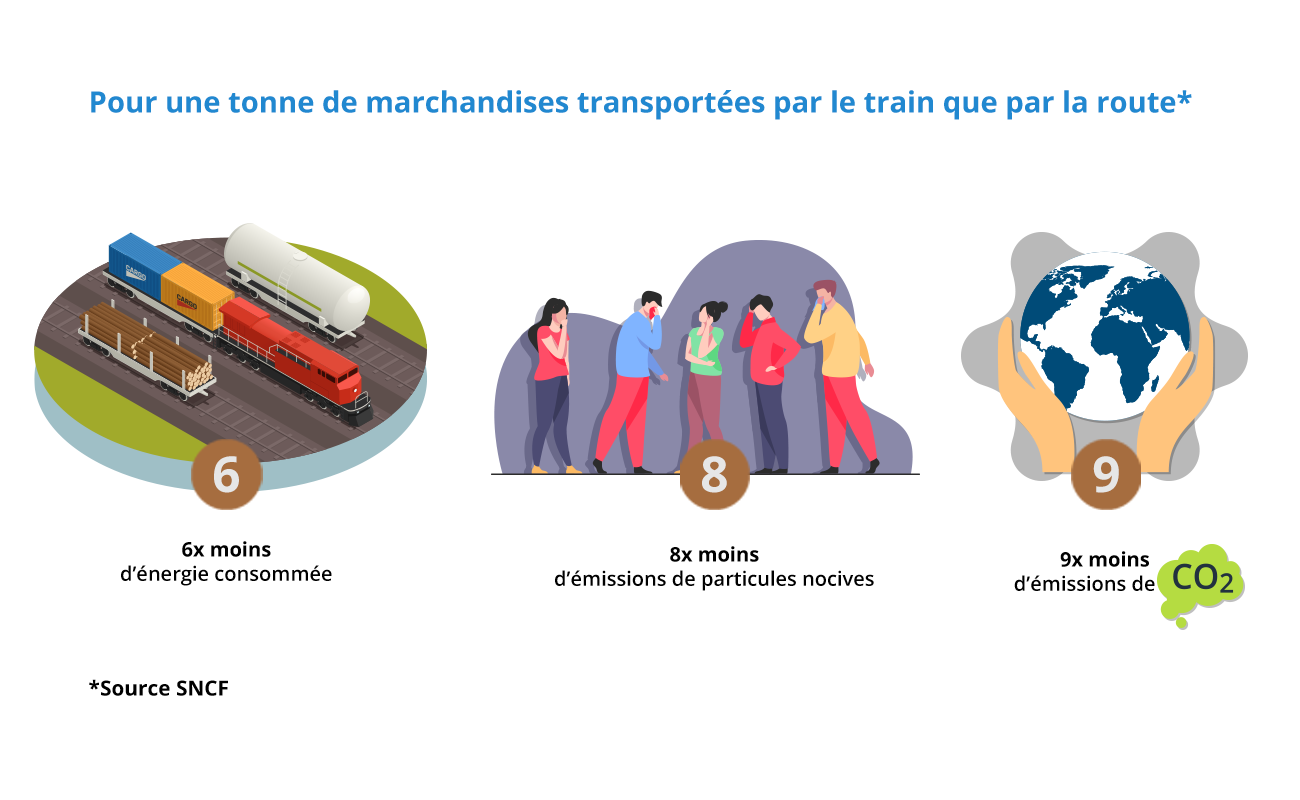 Environmental factors are becoming increasingly important when choosing transport solutions. Using rail is a strategic and immediate way to reduce greenhouse gas emissions.
Intermodal transport's very low CO² emissions make it a vital alternative that helps decarbonise logistics.
It also helps to ease road traffic, reducing the number of accidents and other negative externalities.
A full train can reduce greenhouse gas emissions by 66%, which represents 34 tonnes of CO².
Transport makes up 25% of the world's greenhouse gas (GHG) emissions, 15% of which relate to road transport.
Connectivity: a key factor for keeping the intermodal sector competitive DELTA RAIL has the support of France's ADEME (Environment and Energy Management Agency) and PIA (Future Investments Program) to develop a shared services platform for eco-friendly multimodal logistics.